This course was developed to combine Bible journaling methods with an in-depth study of Psalm 119. Dozens of free printables (over $20 $30 value, see below) are included in this twenty-two lesson-a-day BETA course.
Here are some student pages created during the study. At the end of the study you will have a Bible Study in a Planner or Notebook. All materials are provided.

The twenty-two lessons are on each of the twenty-two sections of Psalm 119 weaving in ten different types of Bible study methods while students journal their understanding in a Bible Journaling Planner or Bible. Each lesson is divided into four-steps.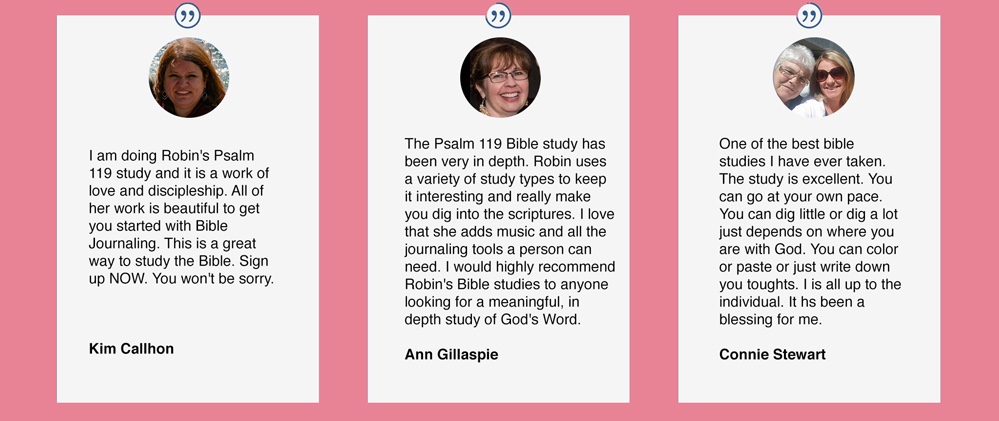 Important: This is a BETA Course. Offered as a deal because we still making tweaks. Beta Test for an on-line course is simply to check the effectiveness, usability, and functionality of the course from a typical user perspective.
FREE PRINTABLES INCLUDED (not all listed)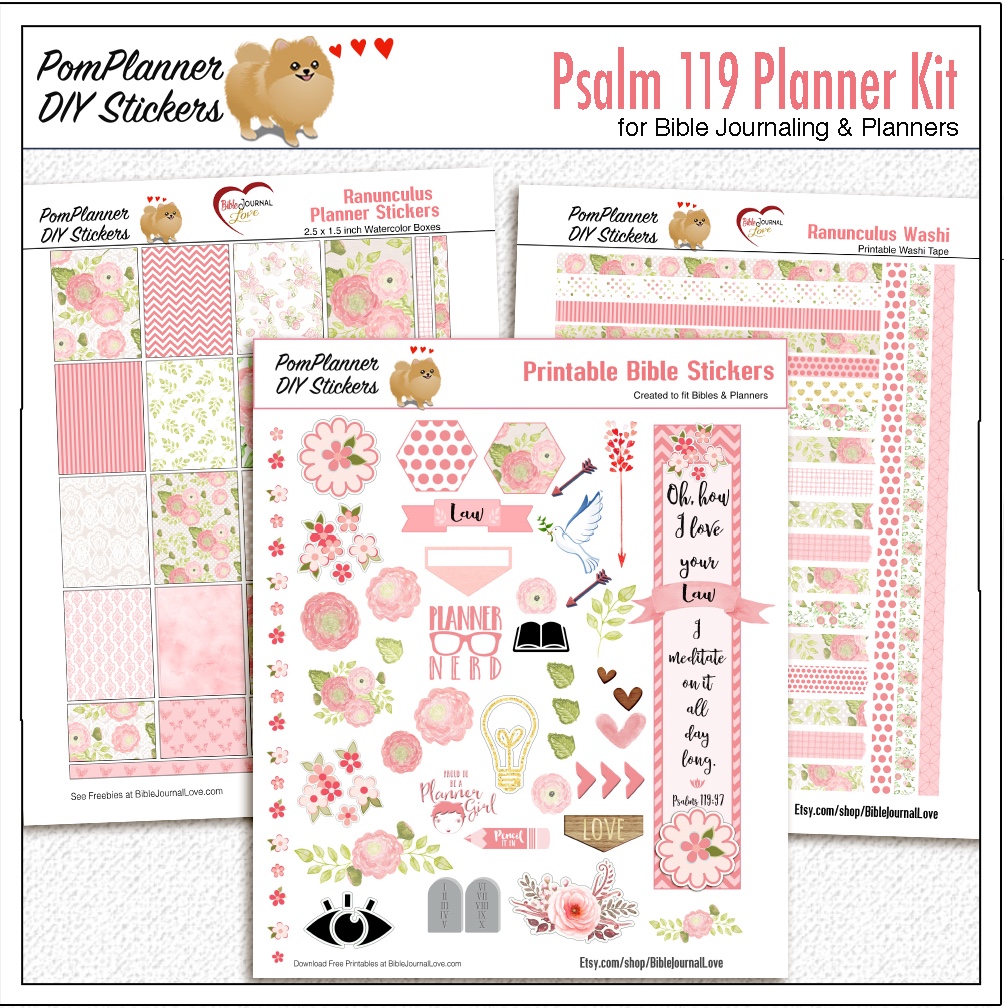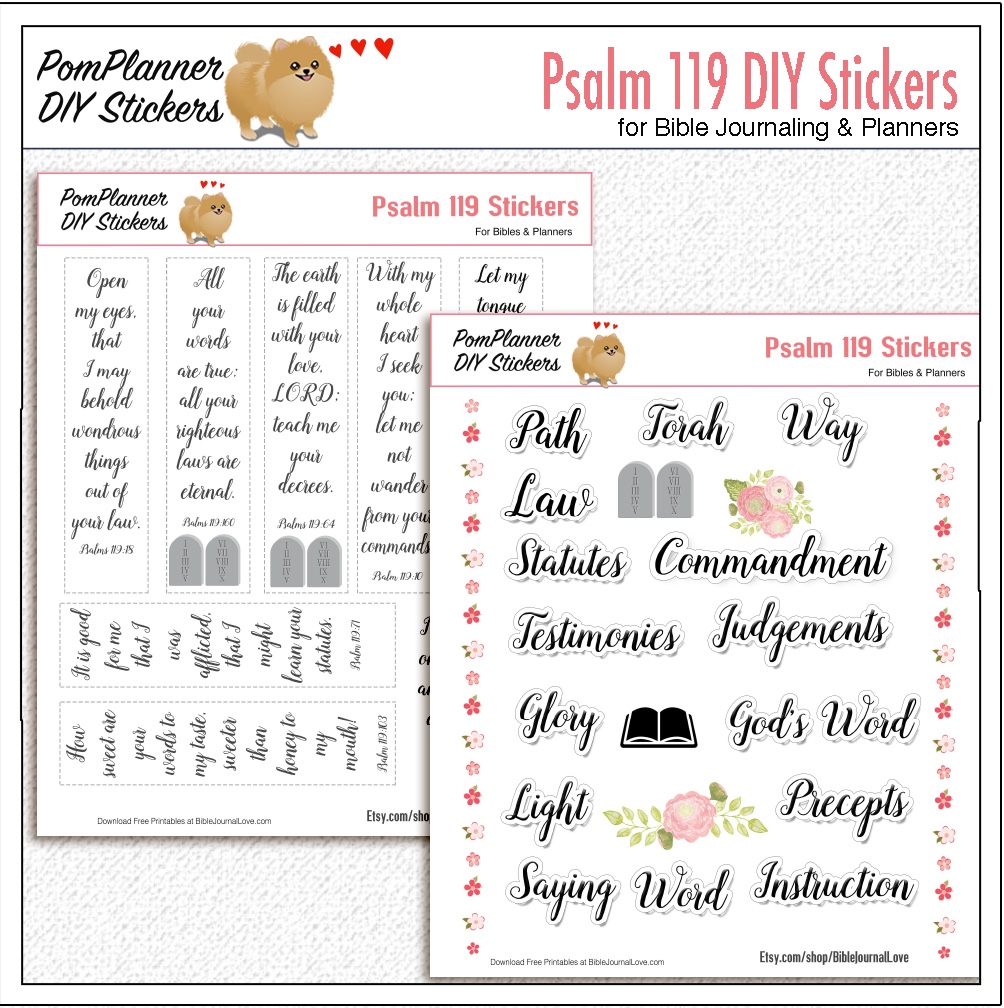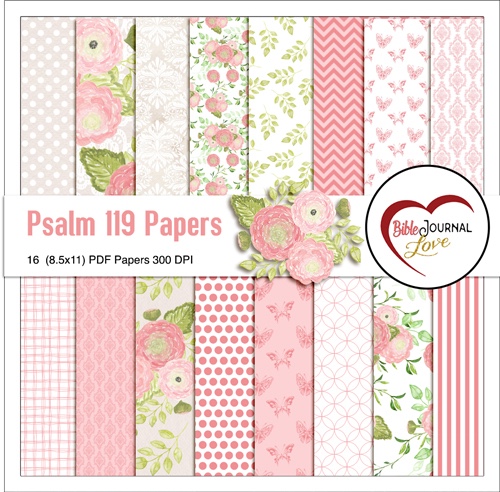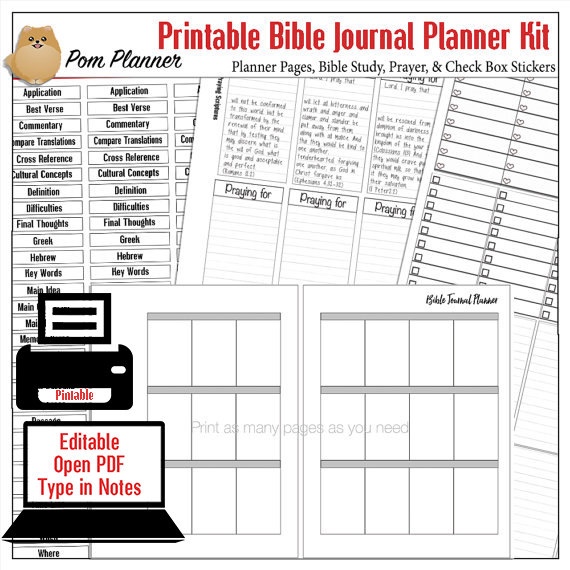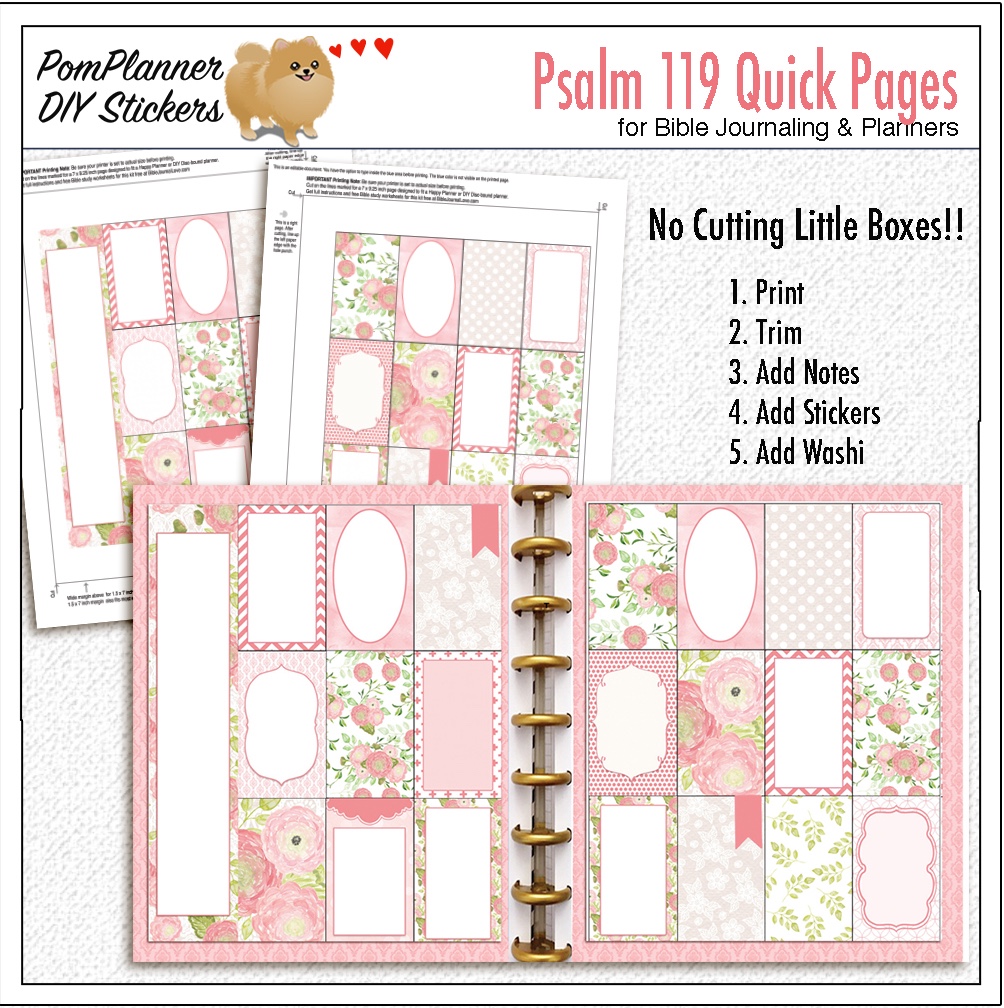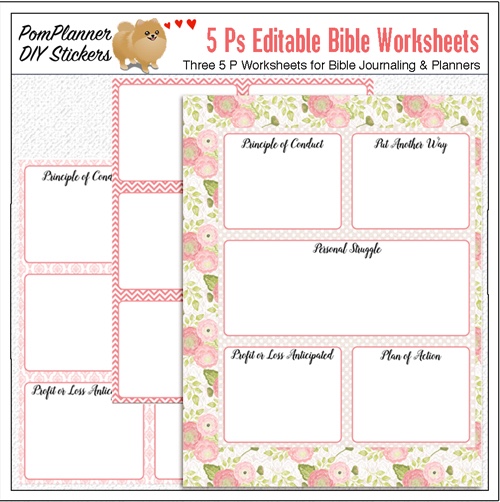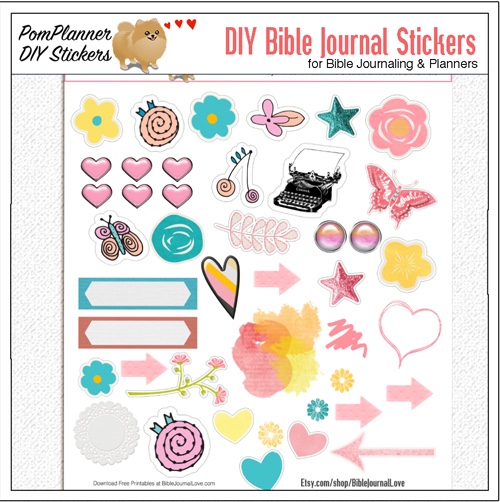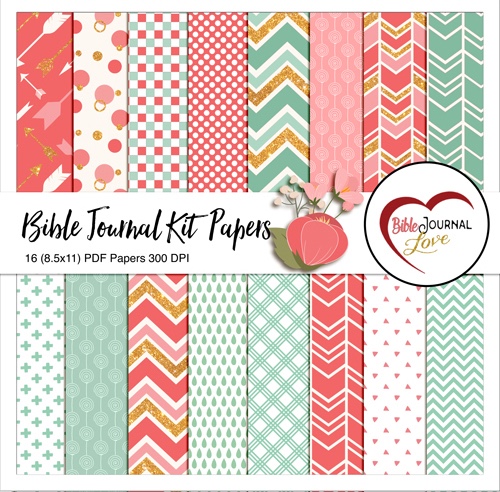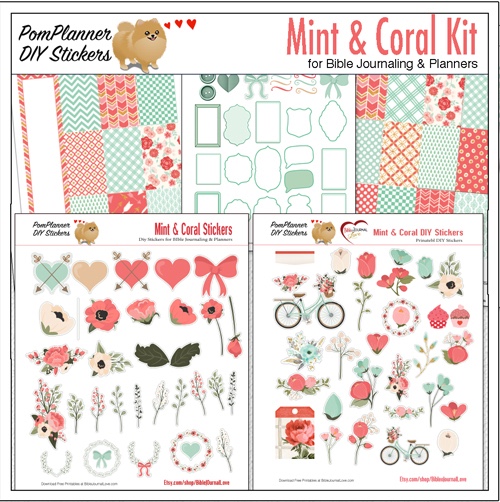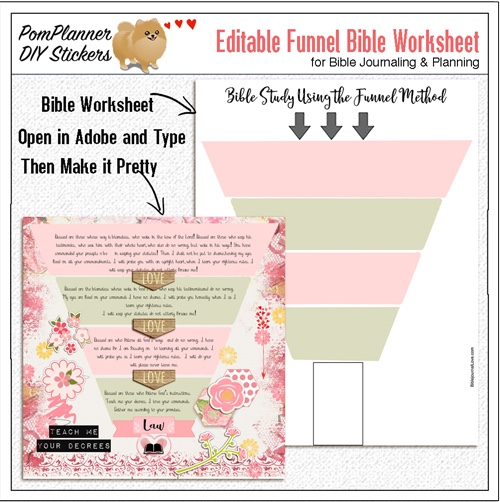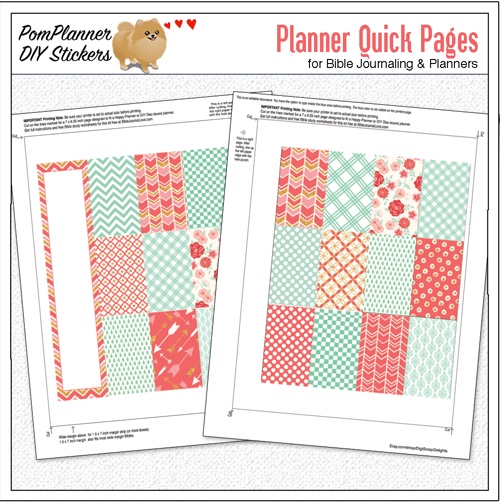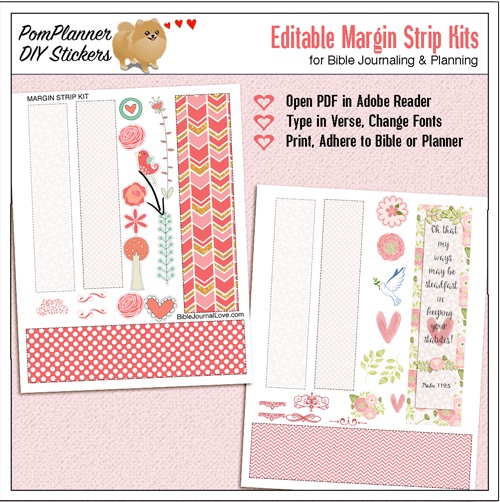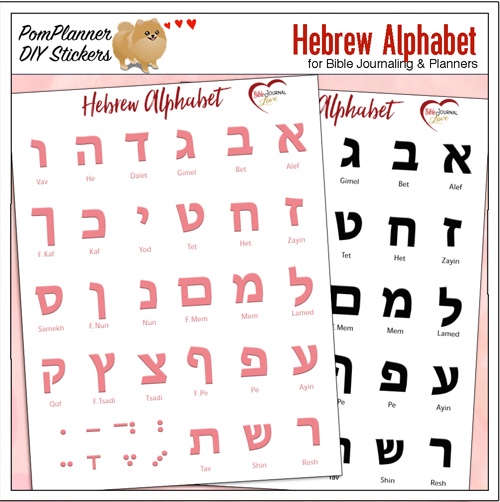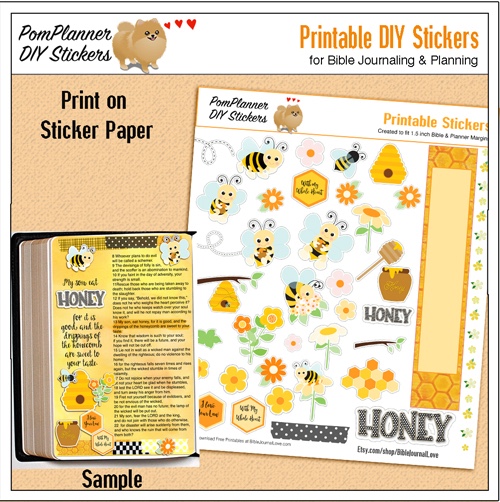 Three Focuses in this Class
1. Your Heart: grow in a closer relationship with God while developing a daily Bible reading habit.
2. Your Mind: Get an overview of ten different Bible study methods to find our which you prefer.
3. Your Creativity: Get a basic introduction to Bible journaling process while creating a Bible Journal Planner.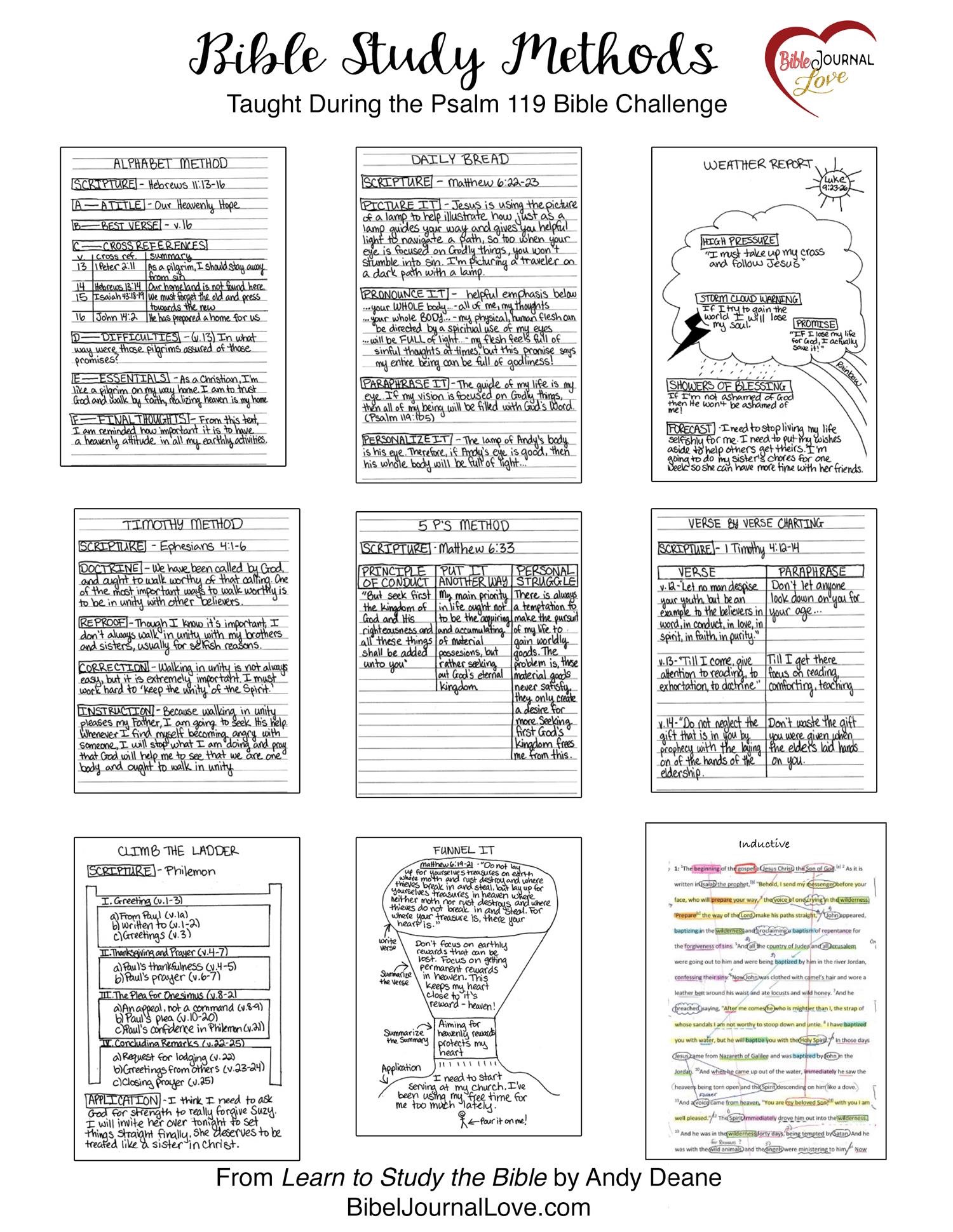 Subscribe
Subscribe for 65 pages from The Heart Wisdom Teaching Approach (pdf)