As you were growing up and receiving an education, you were taught in certain ways, using systems and procedures that you eventually assumed to be the "correct way" to teach and evaluate students. Public schools teach using the curriculum of the state; that is, subjects that can be evaluated through national achievement testing. As a child, you might have been allowed to pray in school, but Bible or spiritual training was not a part of the state's curriculum.
This "measurable academics only" approach is based on Greek philosophy. Today's parents generally believe that achievement testing is the only or the best way to assess a child's development and educational advancement.
Story Illustration
An old story illustrates how easy it is to be conditioned into a wrong thinking pattern. A husband asked his wife why she always cut off the end of the rump roast before roasting it. She replied, "I'm not sure why. I've never thought about it. My mother always cut off the end of the rump roast, so there must be a reason."
A few weeks later Mother visited the family. The man asked his wife's mother, "We were wondering, why do you always cut off the end of the rump roast before you roast it?" She replied, "I don't know. I have never thought about it. My mother always cut off the end of the rump roast, so there must be a reason." This made them all curious.
They decided to call the wife's mother's mother—the grandmother—to ask her. Grandmother answered the phone. The husband asked her, "Your daughter, granddaughter and I were wondering, why do you always cut off the end of the rump roast before you roast it?" Grandmother replied, "Oh, my roasting pan was too small. I had to cut it off it for it to fit in the pan!"
Many of us have been conditioned to believe that "the state" has all the answers and that a staff of very educated people created the state standards. These educated people, chosen by the state, surely know more than parents know concerning what children need to prepare for life.
There are many good homeschool books, support groups and workshops available to help re-condition (un-brainwash) parents who realize that the state system does not work. It does not do a good job of educating our children or evaluating our children—there are better ways. It is possible to train and educate our children while maintaining God-honoring perspectives.
Why do I think there are so many misled parents? For many years I presented a monthly workshop for parents interested in home education. Each session included a question-and-answer period. Even though the majority of the parents were considering home-education for religious reasons, the questions asked made it easy to determine that most parents have been indoctrinated with a "public school mentality."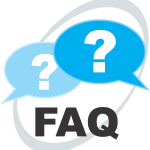 The most frequently asked questions pertaining to teaching and evaluating home-schooled students are:
How do I find out if my child is required to take the achievement test?
How do I know if I am meeting state standards?
How do I know if the curriculum I am using includes everything on the achievement tests?
Shouldn't I use textbooks such as the schools use?
What about college?
What about algebra, higher math, and lab sciences?
How will Goals 2000, Outcome-Based Education (OBE), or the new national standards affect the achievement tests?
How do I know that the material I am using will prepare my child for life?
How do I motivate my child to learn?
What about grades?
How do I really know if I am doing enough?
It seems that the state has conditioned many parents to fear teaching their own children. Even the parents looking into teaching kindergarten or first grade at home fear they are not qualified to teach simple things such as the alphabet and basic addition.
Of course, we all want our children to do the best they can do in all areas. But what is the most important thing you can do to prepare your children for life? Teach him algebra, computer skills, writing skills? In all the workshops I have given I have heard the previous questions over and over, but never once has anyone asked:
How can I find out what God's will is for my child?
How do I determine my child's God-given gifts?
How will I know if my child is saved?
What does the Bible say we should teach to our children?
How did godly men and women teach their children in Bible times?
Many people tend to view life as quartered: partly religious, partly educational, partly professional and partly leisure-oriented. Yet everything we do, regardless of occupation—homemaker, businessman, ditch digger, dentist—we should do unto our King. We should be praising and acknowledging Him in learning, work, recreation, and worship—in all things. In the same way, our children need to see their lives revolving around our King—their writing, reading, daily routine, studies, experiments, and friendships. We need to renew our minds—consider God's ways first!
Before planning the school year, reflect and pray. The Bible says that no one builds a tower unless they first consider what is necessary (Luke 14:28).
The primary purpose of education should be to train the whole person for lifelong obedient service, just as it was in Bible times (home was the center for education then). God never changes. He still has the same desire for us to know Him.
Our first goal must be to teach our children God's ways and His paths. We homeschoolers cannot be so worried about fractions or spelling that we skip the one needful thing: sitting at the feet and learning from our Master, through Bible study and prayer. We can prepare our children for whatever direction their gifts and talents lie; however, God may take your child in another direction.
A Christian who is striving to find God's will for his life will be equipped in the important traits, prepared for anything in life.
Knowing the facts and scoring high on achievement tests is not a formula for success. The education required by the state is not true education. Christians' questions should not be, "What score did she get on the achievement test?" or "What job or college is he prepared for?" The questions should be, "Is my child prepared to use the gifts and talents God has given her to carry out His will in her life? Is this child seriously directed toward holiness, right relationships, and fruitfulness?"
SUMMARY
In our achievement-oriented society, significance or importance is equated with intellectualism. Even Christians tend to evaluate worth on the basis of achievement scores instead of who we are in Christ. Is it right to put our children on a performance scale to measure their worth and significance?
We've got to give up cookie-cutter academic achievement goals and seek God's standards. We must view each child as a unique individual with different gifts and talents. God gave us these precious blessings with an instruction manual—the Bible. The more familiar we are with the manual, the more effective we will become in our teaching.
God promises to show us the way when we obey Him. F. B. Meyer wrote about Abraham's obedience: "There is nothing that God will not do for a man who dares to step out upon what seems to be the mist; who then finds rock beneath him as he puts his foot down."
This post is an excerpt from What Your Child Needs to Know When: According to the Bible/According to the State
Subscribe
Subscribe for 65 pages from The Heart Wisdom Teaching Approach (pdf)